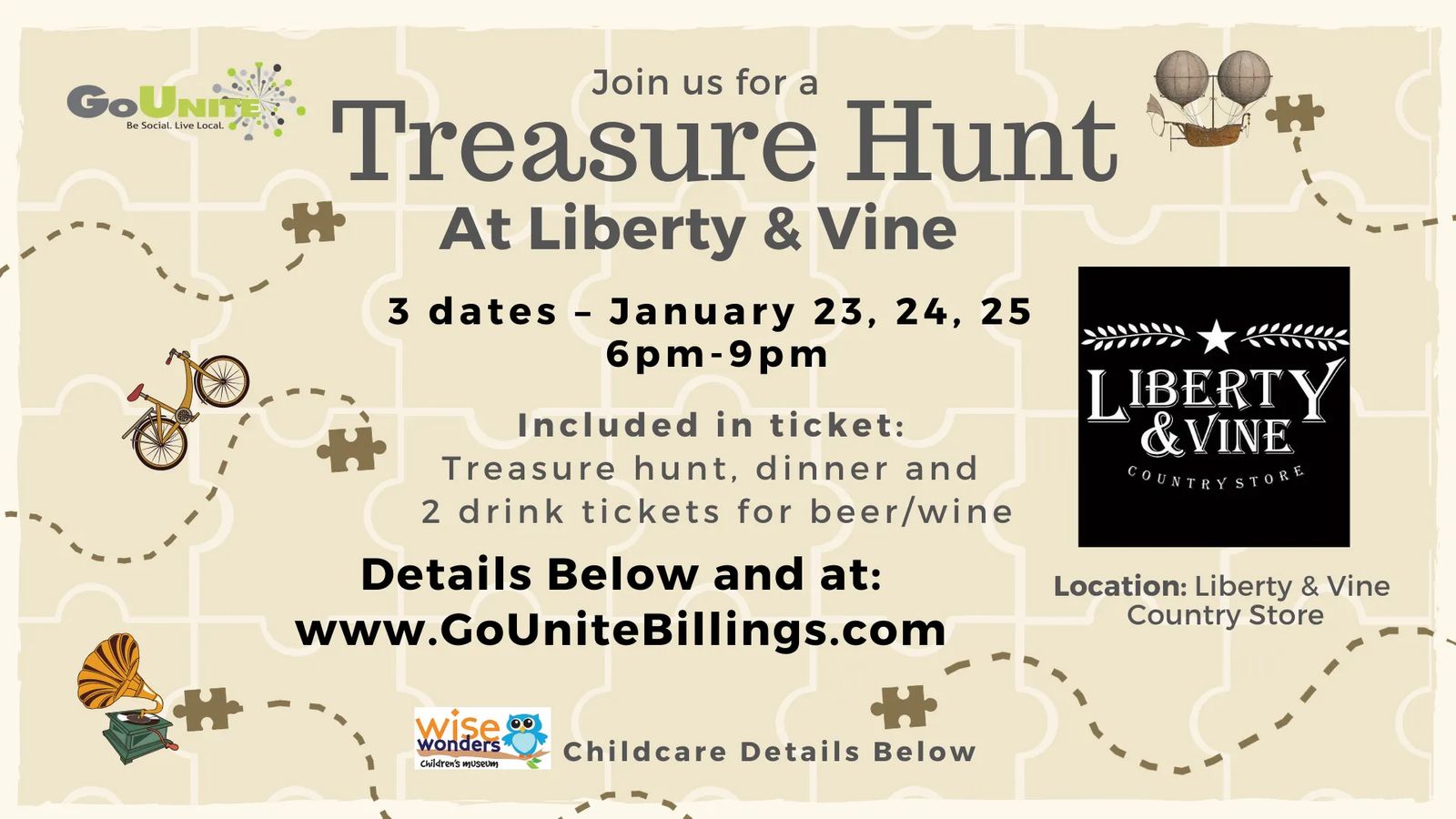 Treasure Hunt
January 23rd, 24th & 25th » 6pm - 9pm
Team up in groups of 4-6 people and find your way around a crowded country store to find your teams puzzles pieces! The pieces may be hiding in a fridge of old specialty sodas, under a salt shaker, on top of a pile of stuffed animals or even rocking in an antique crib! Once your team finds all their pieces, assemble the puzzle and it will lead you to your final "treasure". Return this treasure to the finish line, to complete the treasure hunt!
Event is complete with a dinner buffet and beer & wine bar. Stick around after completing the treasure hunt to meet new people, socialize and have a fun night out. For teams, you may pick your own teams or we can pair you up with other fun people!
• 3 Nights to choose from: Thursday, Jan. 23rd, Friday, Jan. 24th or Saturday, Jan. 25th - 6pm-9pm
• Ticket Includes: A spot in the treasure hunt, dinner & 2 drink tickets for beer/wine per person. $45/ticket - Non-alcohol tickets available for $39/ticket

Childcare
Have kids? Bring the kids to Wise Wonders Children's Museum! Kids cost includes a private night at Wise Wonders, dinner, water/juice, snacks and childcare during the event. *childcare available during January 23rd night ONLY*
Kids Tickets: 1 kid = $25 • 2 kids = $23/kid • 3 kids = $20/kid • 4 kids = 17/kid • 5 kids = $16/kid • 6 kids = $15/kid

Register Now! Pick Your Date Below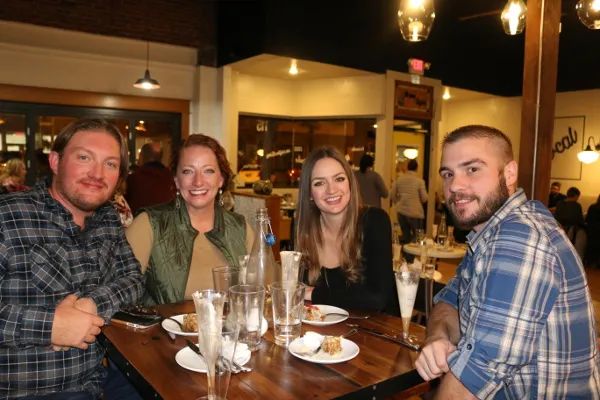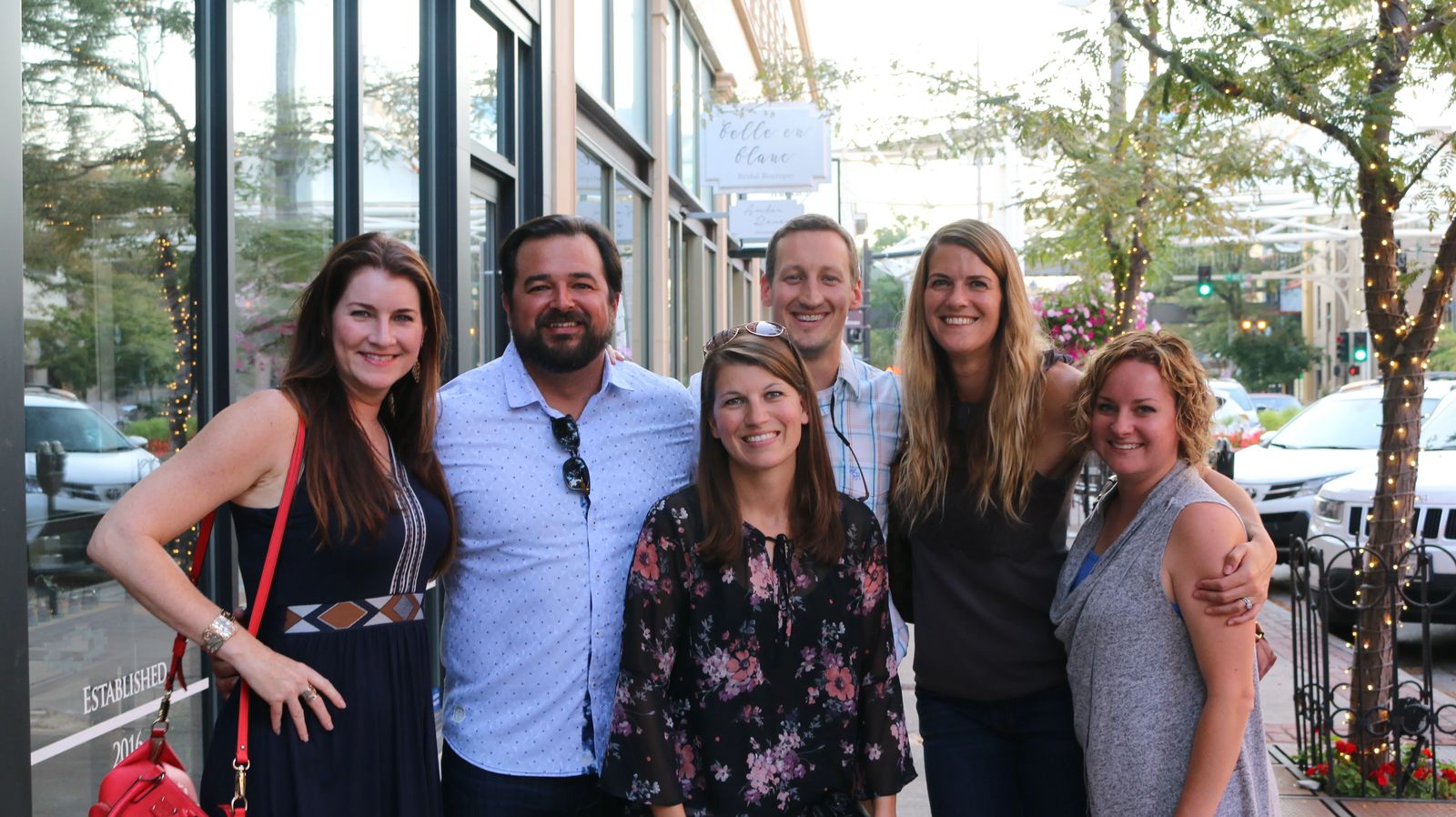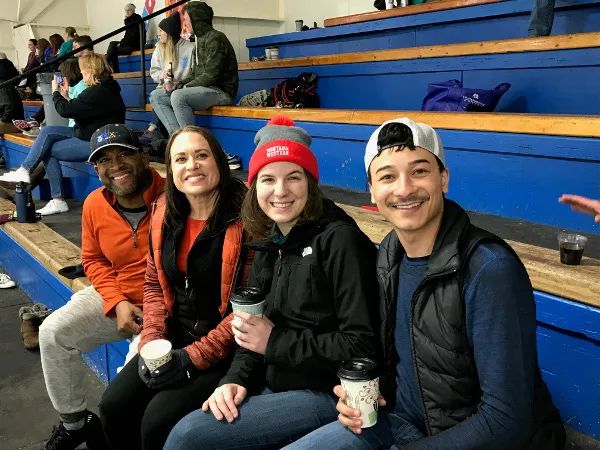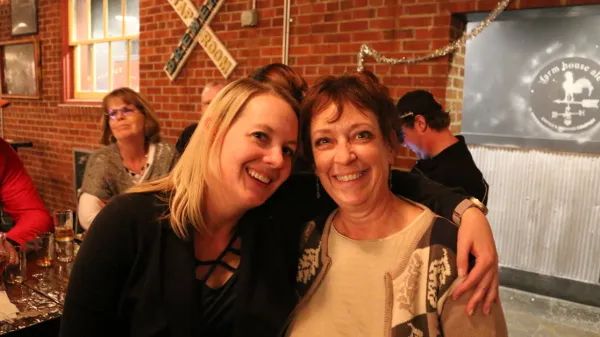 We do all the planning for you! Simply mark your calendar with event days and show up.
Have kids? Bring them to Wise Wonders for an activity-packed play date where they enjoy fun crafts, games, and a kid-friendly dinner.
We combine dinner at a great restaurant, creative and outdoor adventures, live music, game nights, wine & dinner pairings, beer dinners and seasonal activities for a foolproof good time. The possibilities are limitless.


Show Up. Have Fun! Repeat!
It Couldn't be any easier!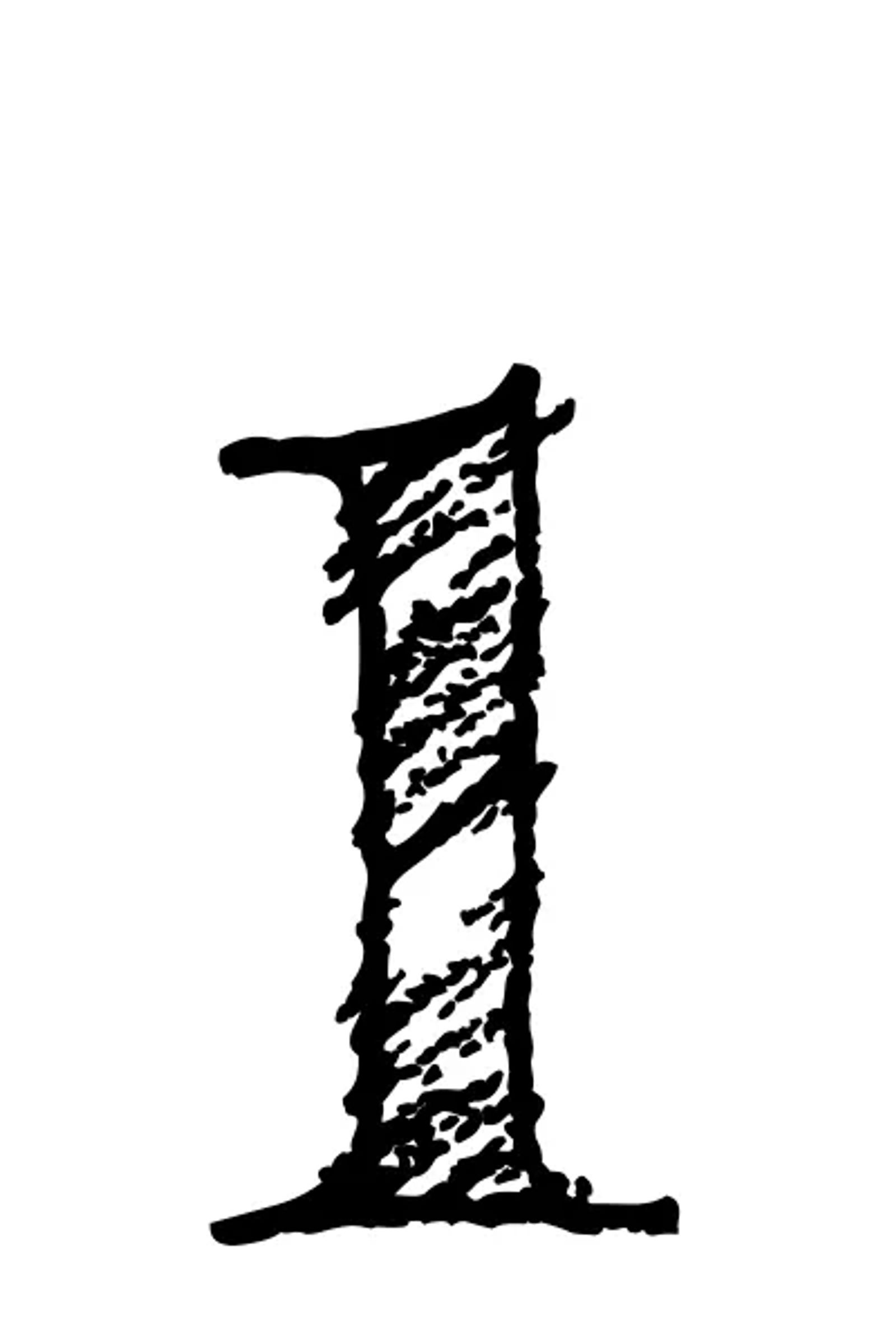 Sign up for an all-inclusive GoUnite Membership (to enjoy all the sweet perks), or purchase individual event tickets.