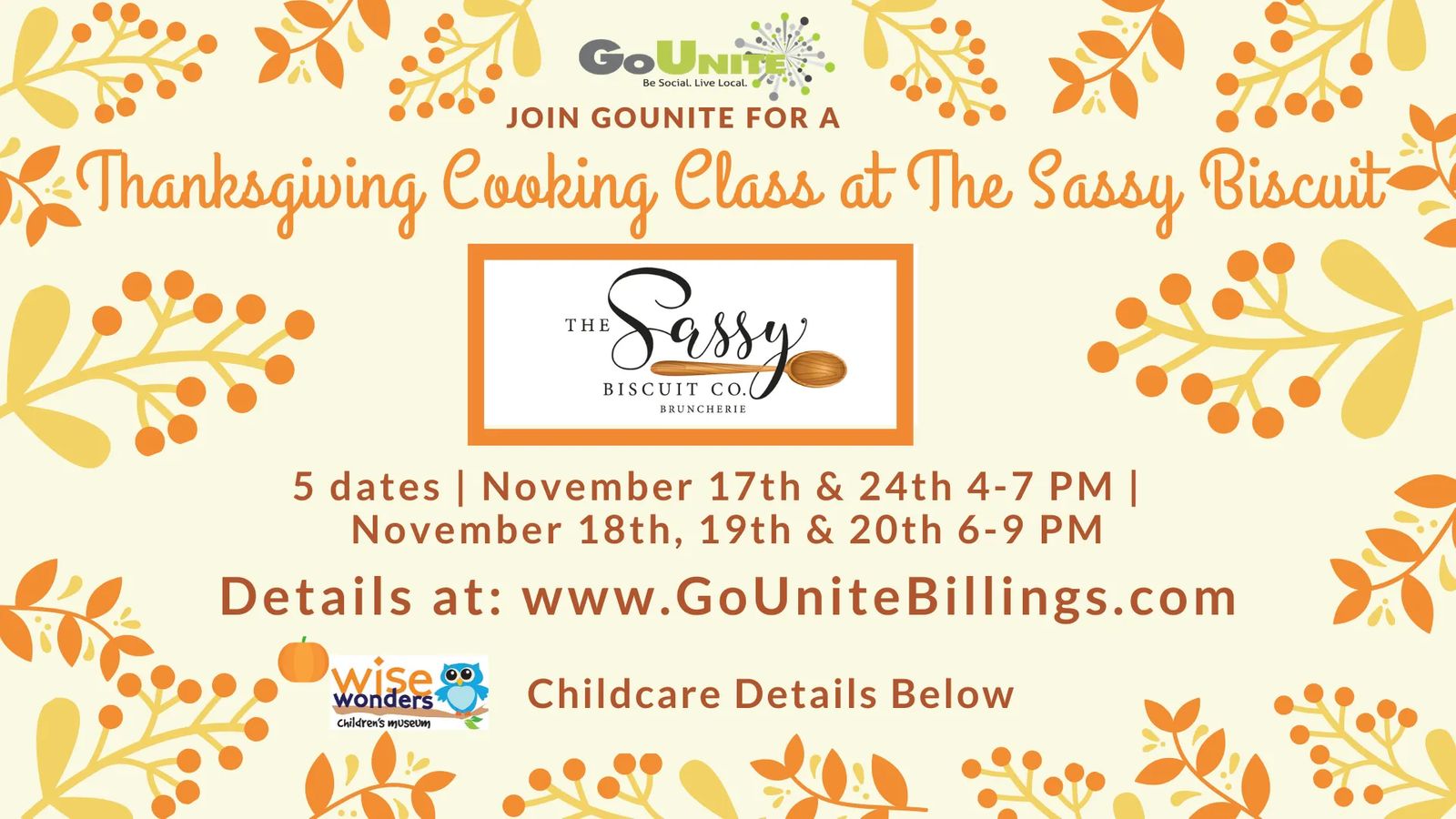 Thanksgiving Cooking Class
November 17th, 18th, 19th, 20th & 24th » THE SASSY BISCUIT
There are tickets available for Sunday Nov. 24th! All other nights are sold out!
In the true spirit of the season, join us at The Sassy Biscuit for a night of cooking and prepping together, led by the one and only Chef Willie. We will learn cooking techniques and preparation tips as we share the time together cooking and then eating our Thanksgiving themed feast.
-Event Tickets are $45/person (includes interactive cooking class, dinner & two drink tickets for beer/wine)
-Non-alcohol tickets available for $39/person
No childcare available for November 24th.


Register Here! Nov. 24th is the only night left with tickets available!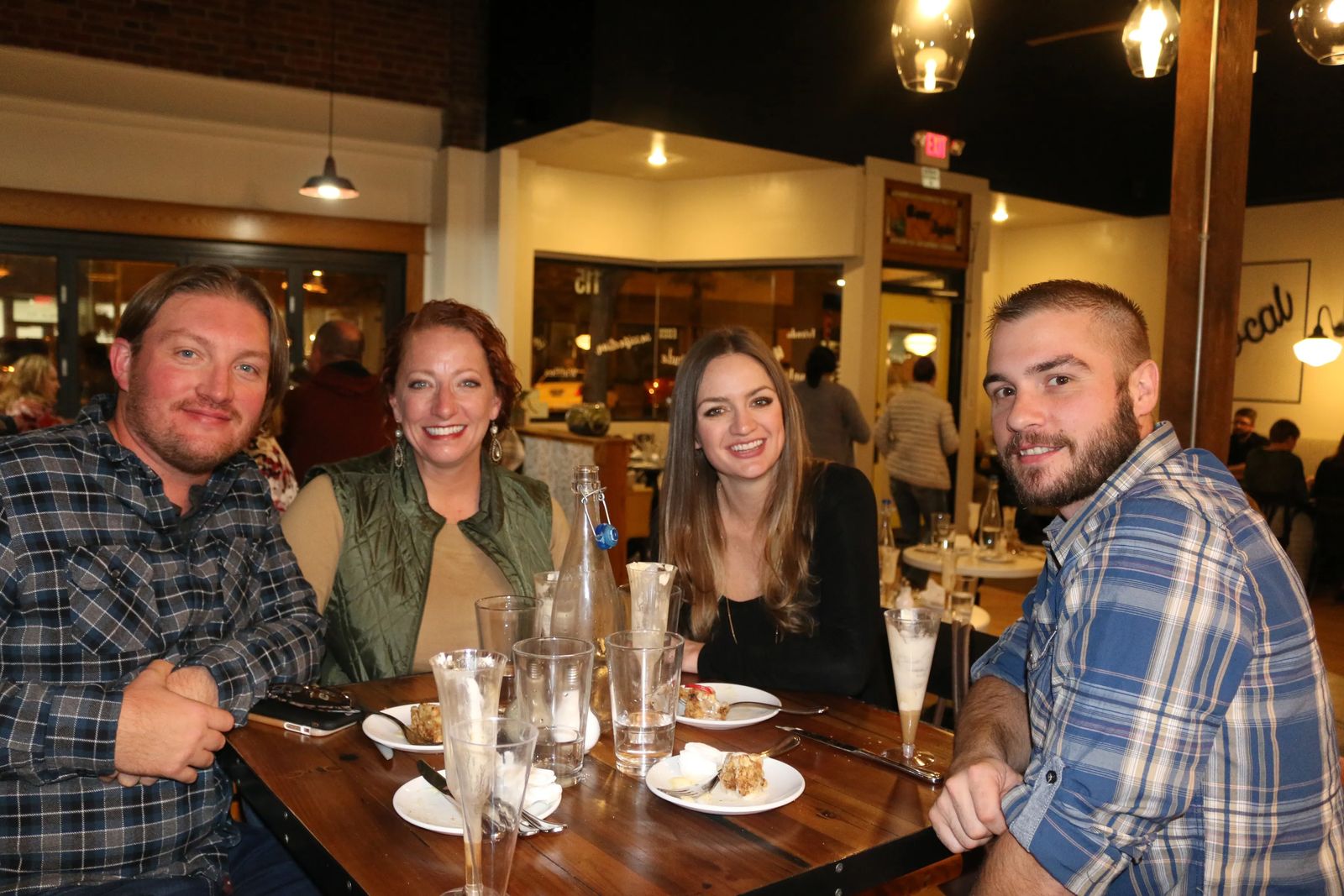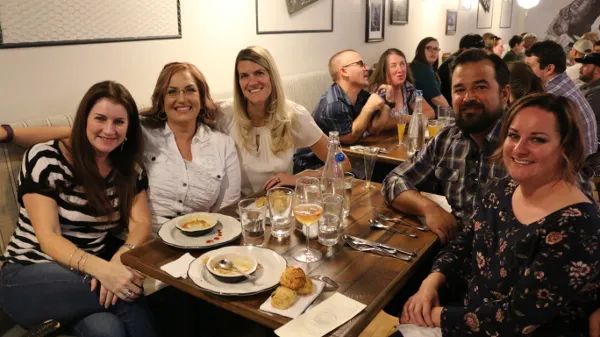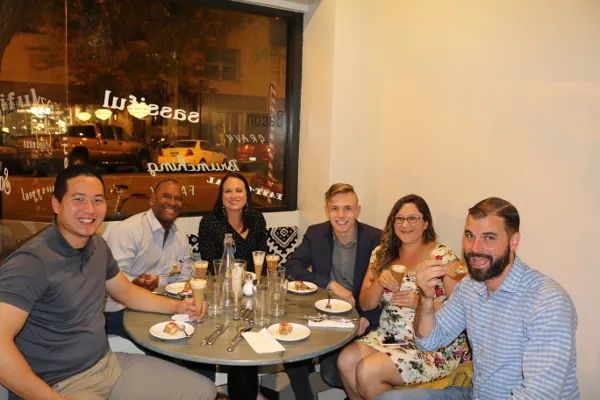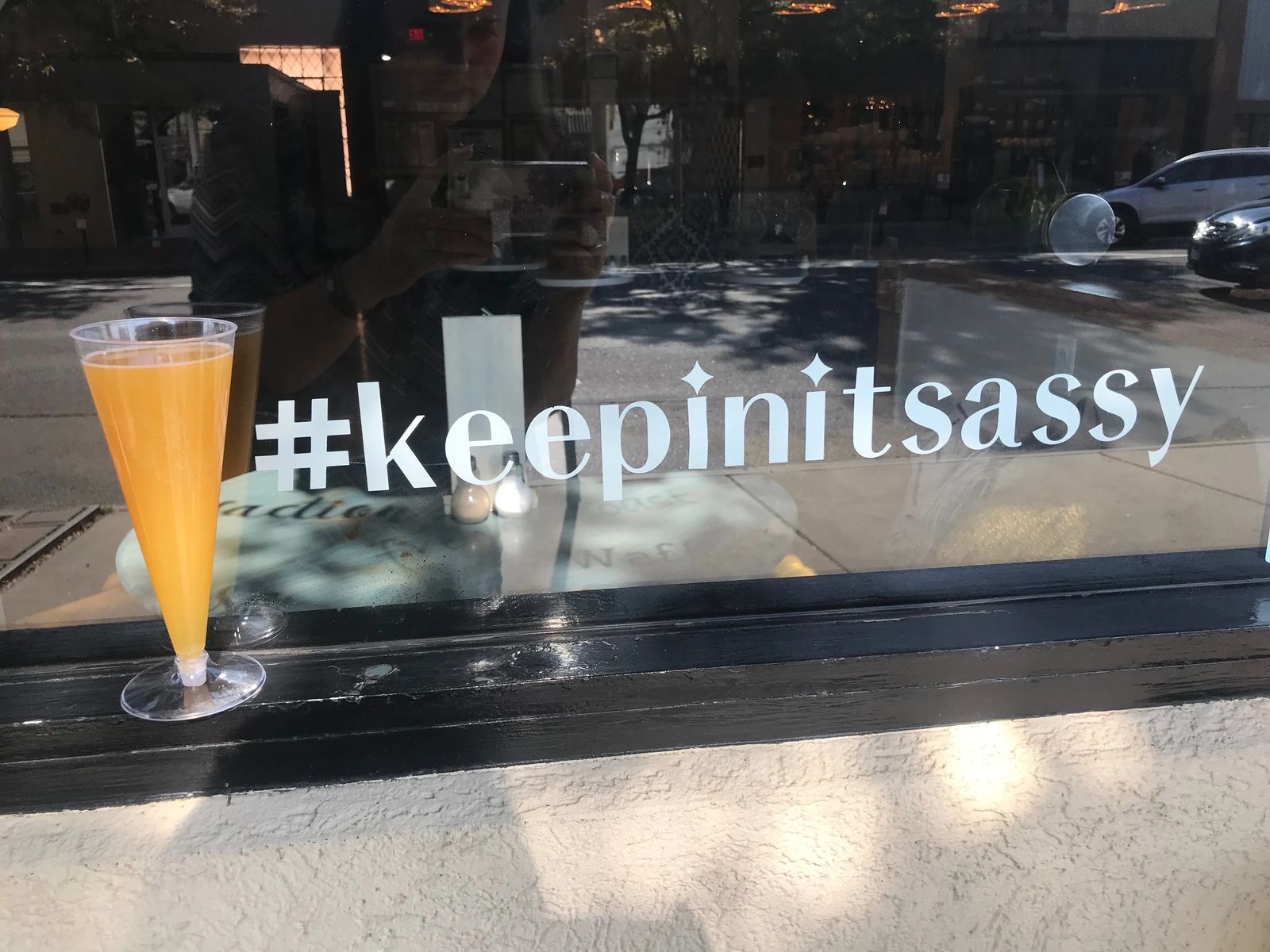 We do all the planning for you! Simply mark your calendar with event days and show up.
Have kids? Bring them to Wise Wonders for an activity-packed play date where they enjoy fun crafts, games, and a kid-friendly dinner.
We combine dinner at a great restaurant, creative and outdoor adventures, live music, game nights, wine & dinner pairings, beer dinners and seasonal activities for a foolproof good time. The possibilities are limitless.


Show Up. Have Fun! Repeat!
It Couldn't be any easier!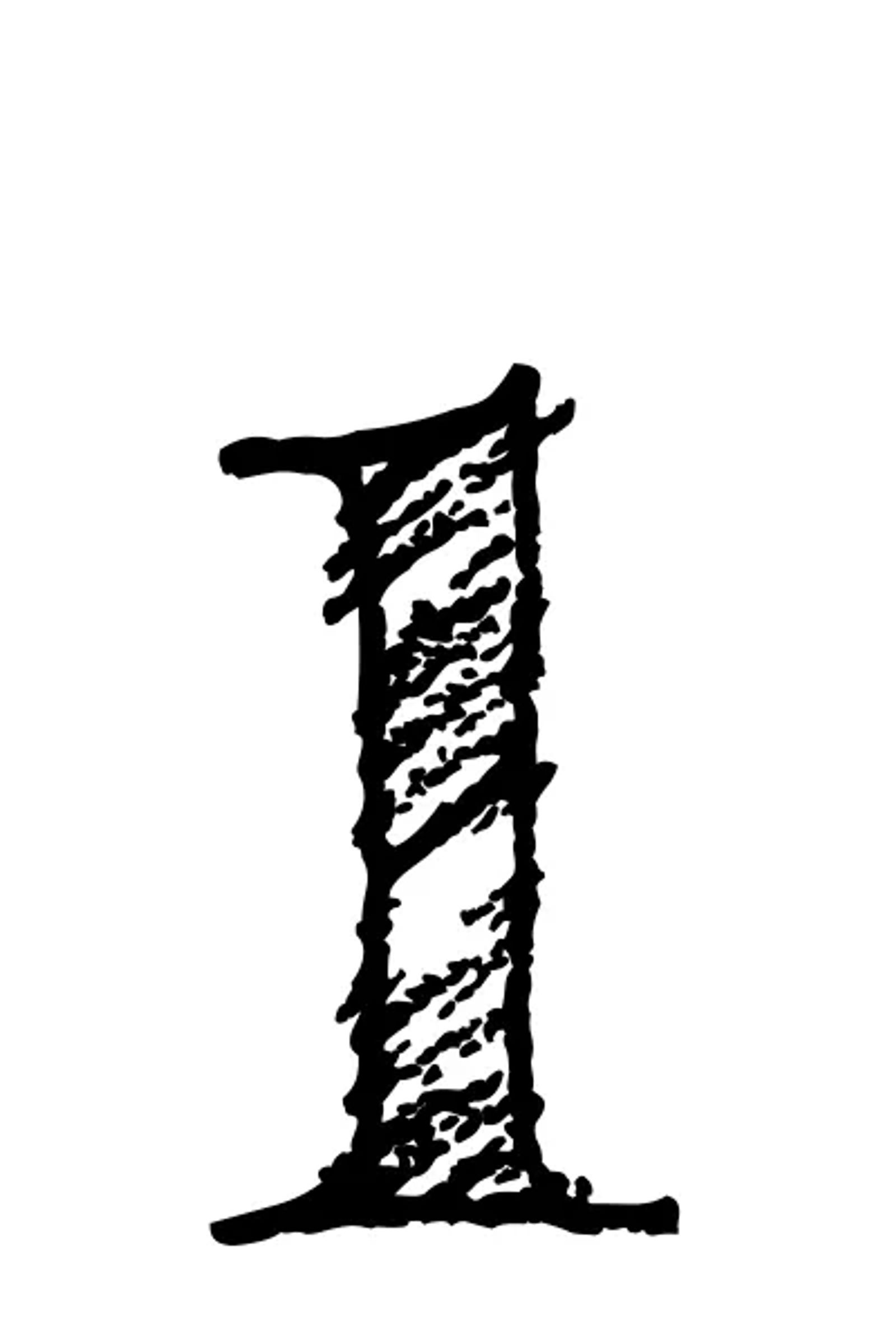 Sign up for an all-inclusive GoUnite Membership (to enjoy all the sweet perks), or purchase individual even tickets.