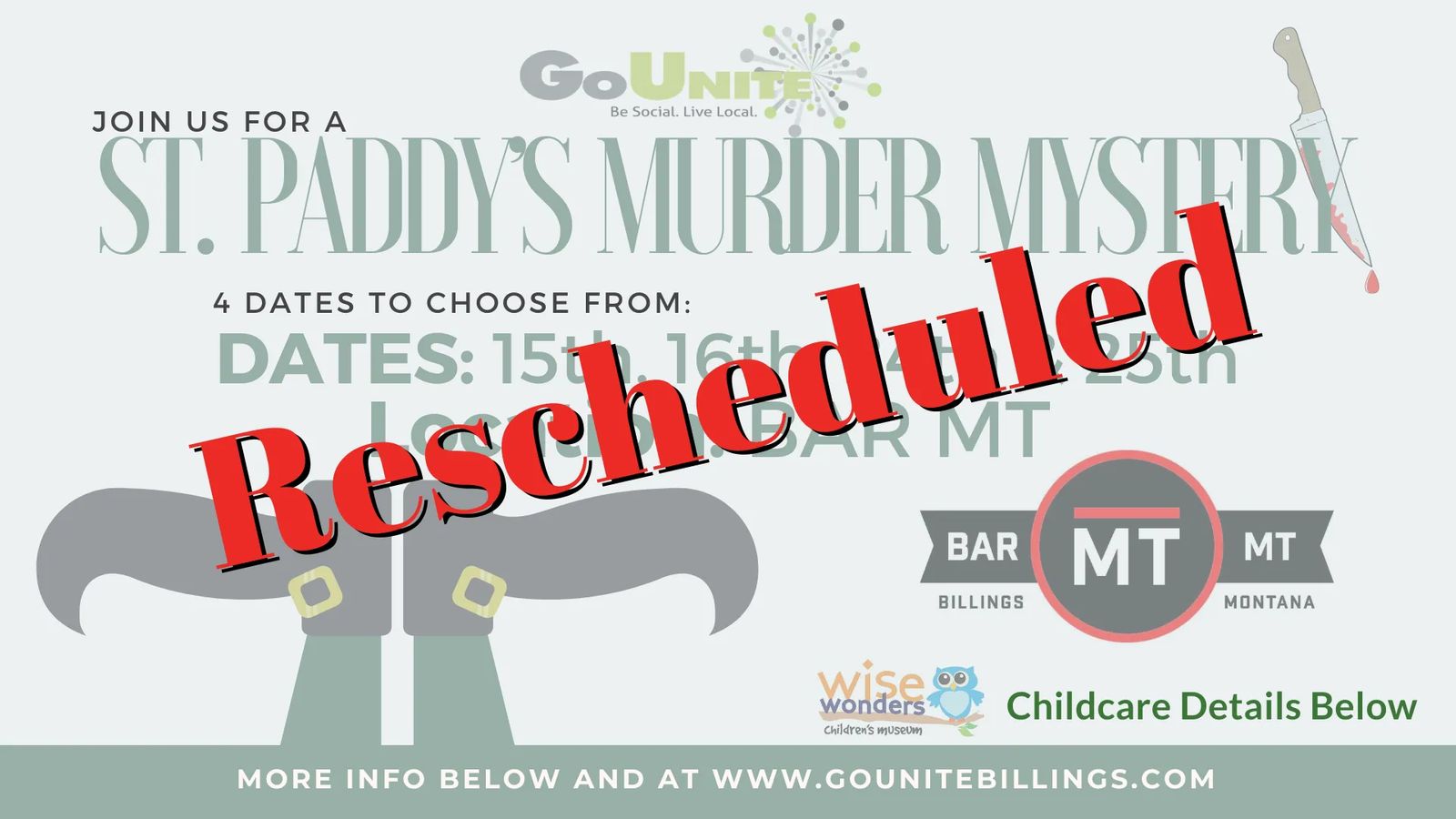 St. Paddy's Murder Mystery
With the recent announcement of a presumptive case of Coronavirus in Yellowstone County, we have made the difficult decision to reschedule this month's murder mystery event. This decision was not made lightly but due to the growing concerns, we feel it is the best decision for our attendees and community. We will get this event rescheduled as soon as it is safe for a group of 50-60 people to mingle and partake in this type of event.
_______________________________________________________________________
The Shakin' Shamrock Pub will soon be rockin' and rollin' with a full house of Irish gents and ladies from the quaint town of Old Lacken. However, some of the customers are rivals and don't get along – especially given the recent scandals lurking about in town. This is where your story begins...
Join us for an interactive Murder Mystery Dinner Party! You can pick between an interactive character who may end up being the murderer, or a more reserved character. Once you purchase your ticket, you will be sent the character list where you can choose your identity, ranging from the pub owner, late night TV host or comic to a professional moocher, hairstylist or deputy. It is up to you on how much you want to dress up and interact.
How it works: There are 3 rounds throughout the evening, where you will receive an envelope with specific instructions (example: during this round tell a few people that you were at the movies recently and you saw Kelly and Bronte get into an argument). These prompted clue cards make it easy to stay in character, and a foolproof way for the most reserved characters to interact and partake in the game.
4 Nights to Choose from:
Sunday, March 15th @ 4pm (*daycare available during this night)
Monday, March 16th @ 6pm
Tuesday, March 24th @ 6pm
Wednesday, March 25th @ 6pm
Ticket includes choosing a character, a role in the game, catered buffet dinner, 2 drink tickets per person for beer/wine and of course a great time with a fun group of people! - $45/person
Non-Alcohol Tickets available for $39/person

Childcare
Have kids? Bring the kids to Wise Wonders Children's Museum! Kids cost includes a private night at Wise Wonders, dinner, water/juice, snacks and childcare during the event. *childcare available during March 15th night ONLY*
Kids Tickets: 1 kid = $25 • 2 kids = $23/kid • 3 kids = $20/kid • 4 kids = 17/kid • 5 kids = $16/kid • 6 kids = $15/kid

Register Now! Pick Your Date Below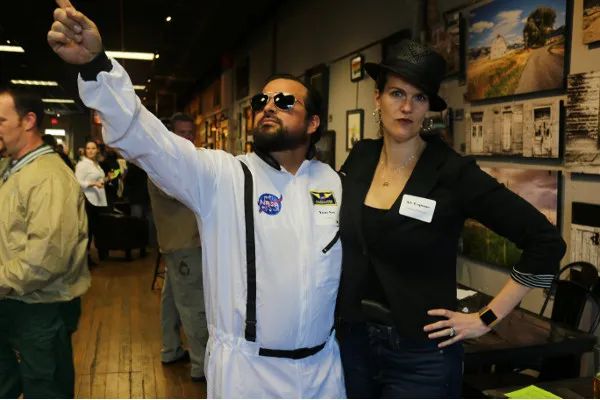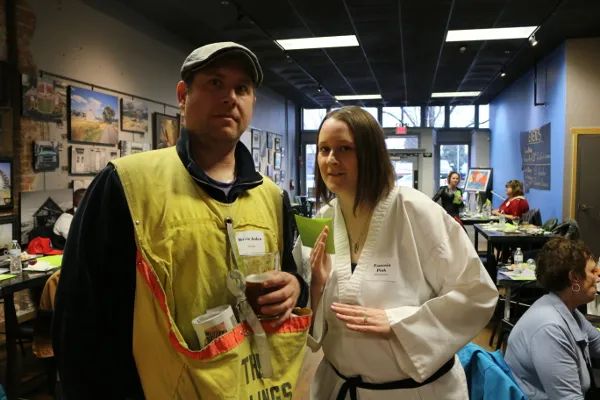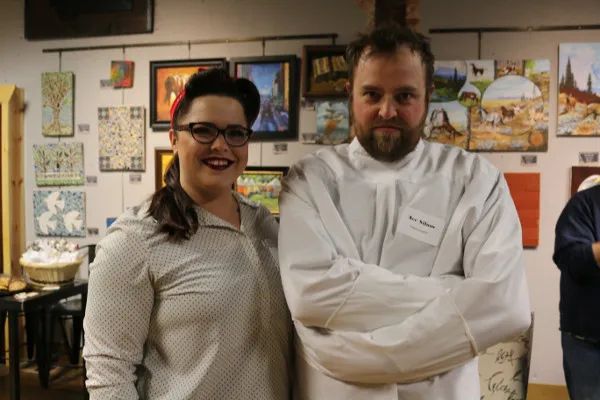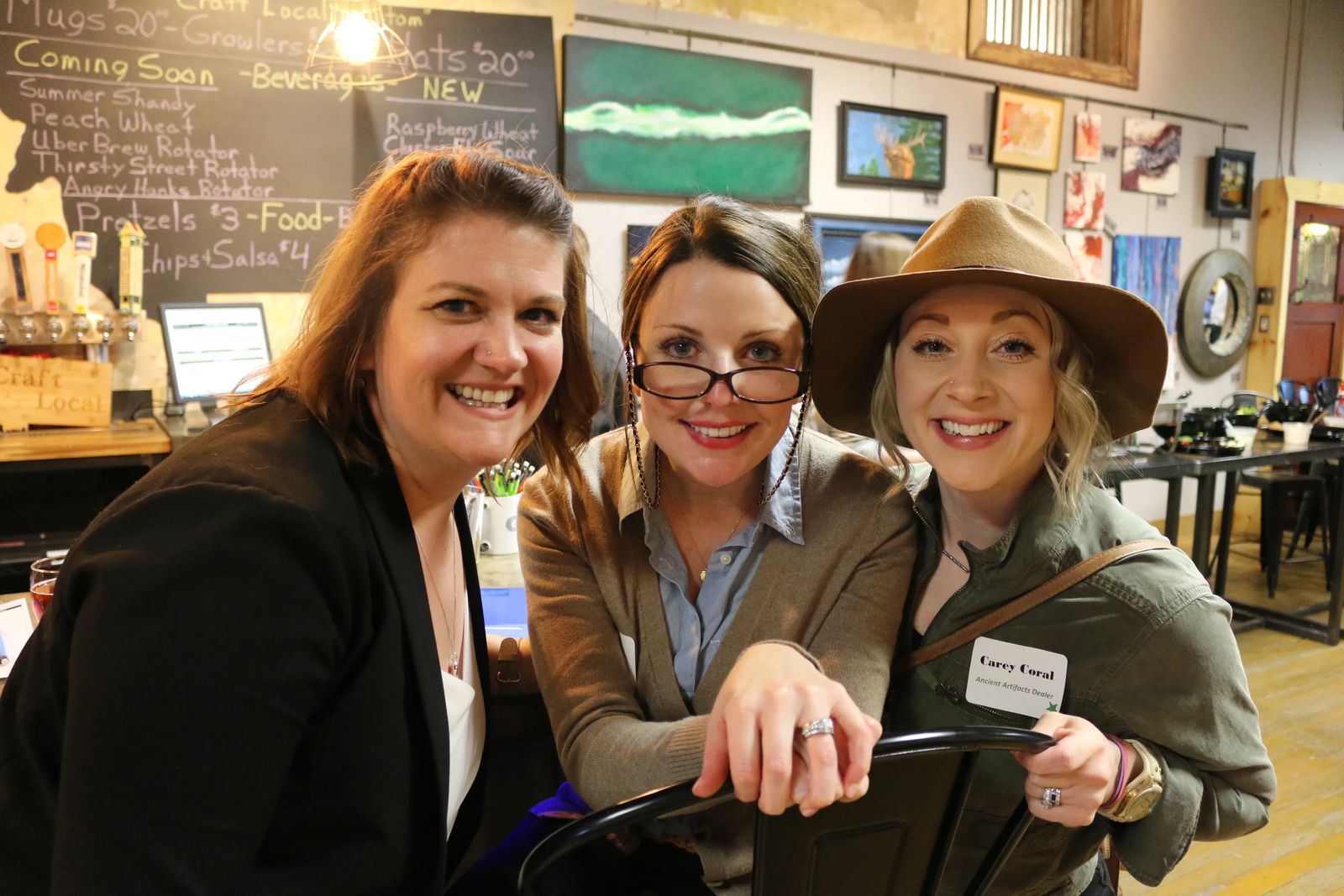 Sign up for an all-inclusive GoUnite Membership (to enjoy all the sweet perks), or purchase individual event tickets.
We do all the planning for you! Simply mark your calendar with event days and show up.
Have kids? Bring them to Wise Wonders for an activity-packed play date where they enjoy fun crafts, games, and a kid-friendly dinner.
We combine dinner at a great restaurant, creative and outdoor adventures, live music, game nights, wine & dinner pairings, beer dinners and seasonal activities for a foolproof good time. The possibilities are limitless.


Show Up. Have Fun! Repeat!
It Couldn't be any easier!