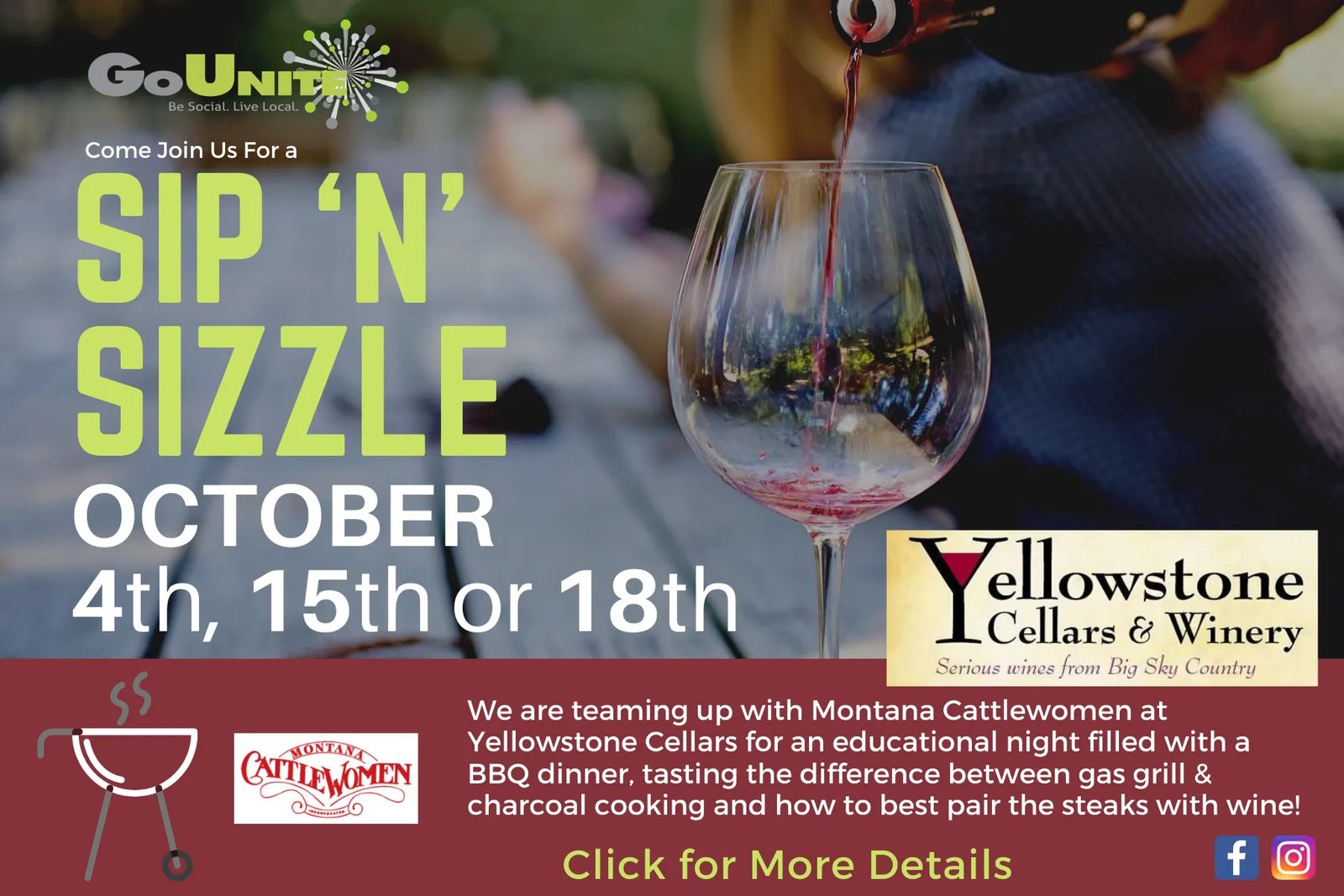 Sip 'N' Sizzle
October 4th, 15th & 18th
We are teaming up with Montana Cattlewomen at Yellowstone Cellars for an educational night filled with a 3-course dinner, tasting the difference between charcoal & gas grilled steaks, how to cook these Montana beef tri-tips to the perfect temperature, and how to best pair the courses with wine. Finished off with live music by Darren James!
• 3 Nights to choose from: • Sunday, Oct 4th (5pm-8pm) • Thursday, Oct 15th (6pm-9pm)• Sunday, Oct 18th (5pm-8pm)
• Tickets include: 3-course dinner & 2 glasses of wine (soup, steaks with mashed potaoes & 2 sides and dessert) - $45/ticket
We do not have childcare available this month as Wise Wonder's & The Art of Play are still closed.

Register Now! Pick Your Date Below
COVID-19 Safety Precautions
During this time of COVID-19 the safety of our Billings community is our utmost priority. We have a full social distancing plan in place that includes spaced tables, limited number of people per table (and per event), hand sanitizing stations and increased cleaning protocols. Event is limited to 30 people per night and no more than 6 people per table, with plenty of 2-4 person tables available if you'd like to keep your distance from others. If we get nice weather, we'll pop open the garage door too!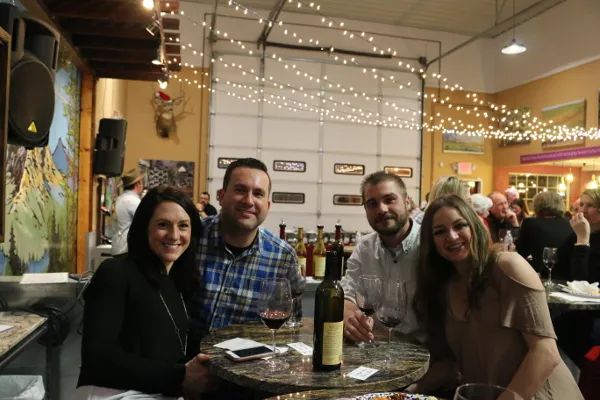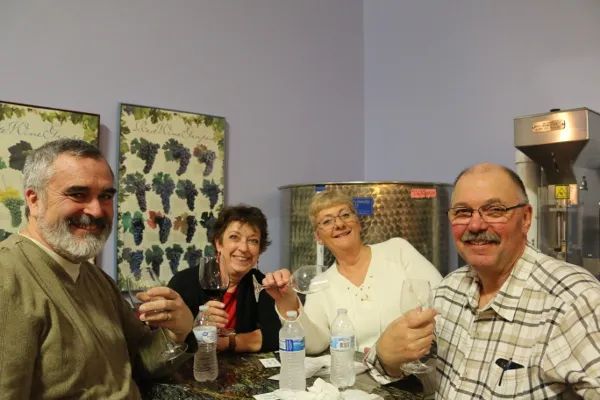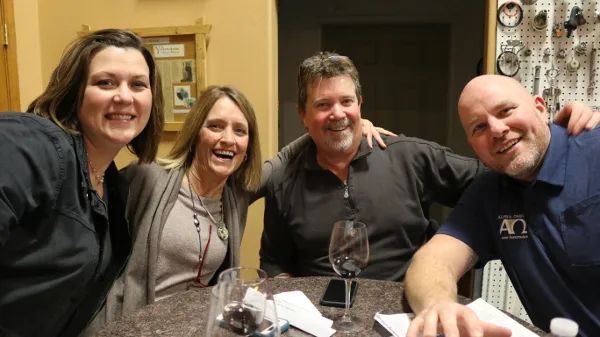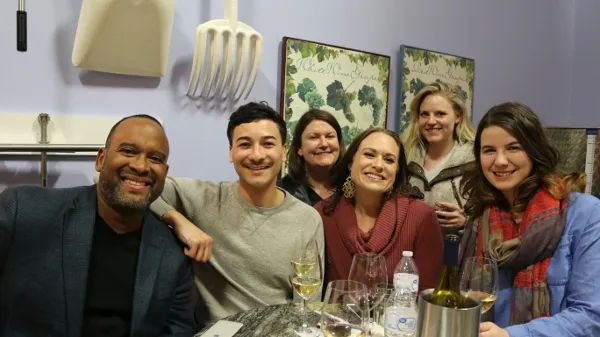 We do all the planning for you! Simply mark your calendar with event days and show up.
Have kids? Bring them to Wise Wonders for an activity-packed play date where they enjoy fun crafts, games, and a kid-friendly dinner.
We combine dinner at a great restaurant, creative and outdoor adventures, live music, game nights, wine & dinner pairings, beer dinners and seasonal activities for a foolproof good time. The possibilities are limitless.


Show Up. Have Fun! Repeat!
It Couldn't be any easier!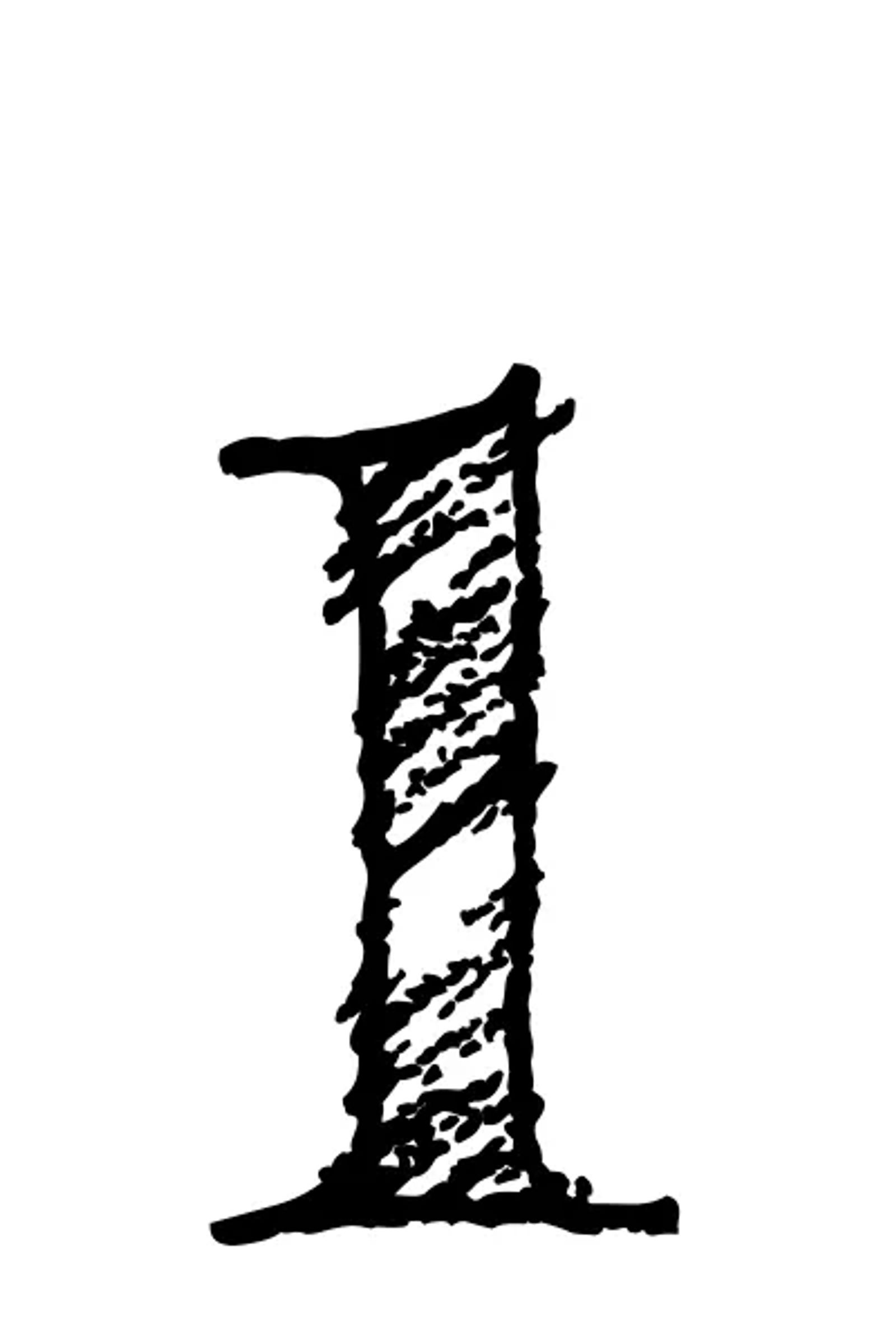 Sign up for an all-inclusive GoUnite Membership (to enjoy all the sweet perks), or purchase individual event tickets.