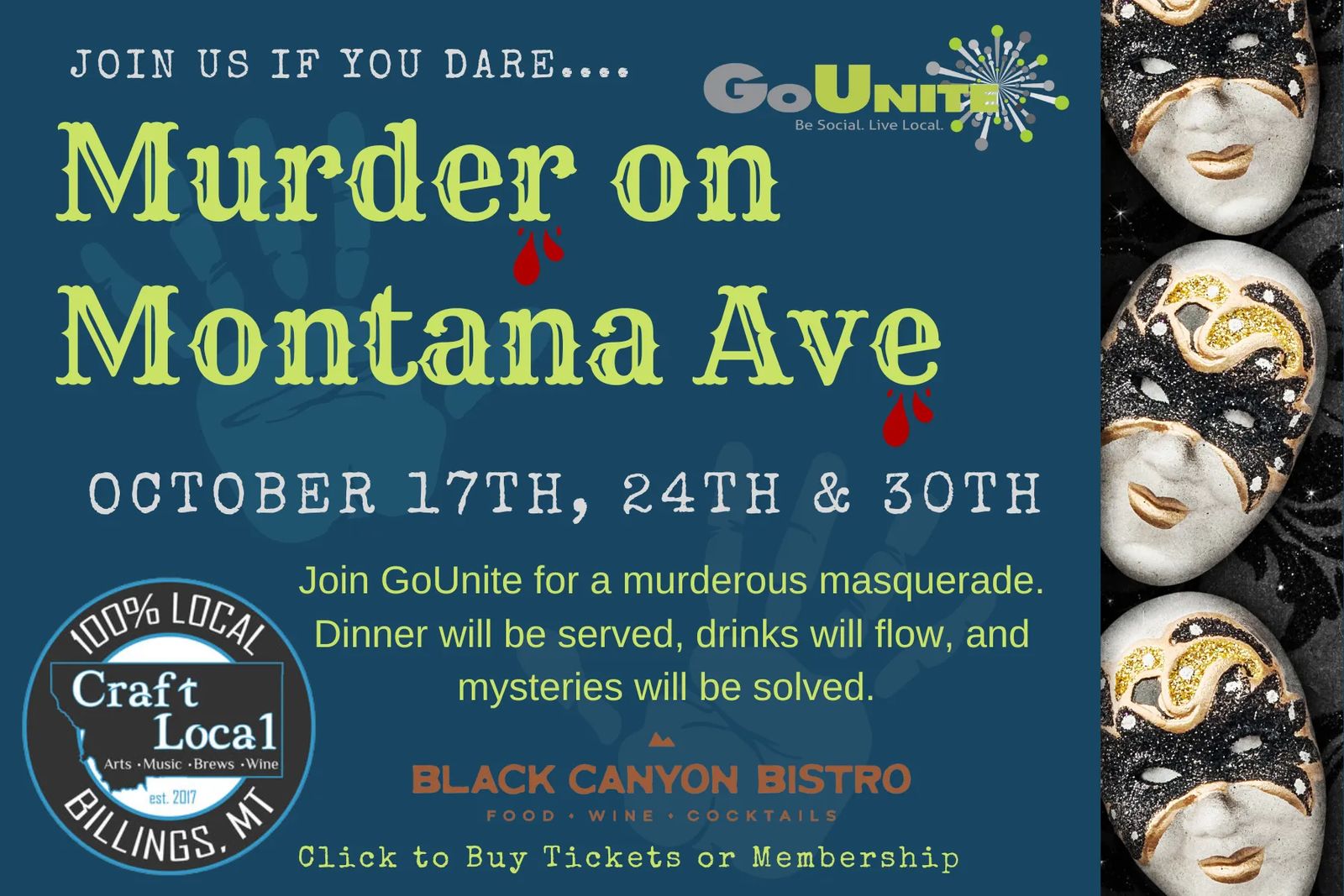 Register for this event! Choose your date.
Description
Bloodworth Falls is an isolated town full of scandal, blackmail, and deceit. The townsfolk bicker in the streets, and many believe the local government to be corrupt. Nevertheless, the mayor is hosting a mysterious masquerade ball in the old Bloodwood Castle. The townspeople are curious to find out why the mayor would put effort into doing something positive in this town of gloom, but all are eagerly hunting for the perfect mask. You are worried what will happen on this night when toxic people gather at the castle. You are alarmed, as you didn't purchase your ticket - it was placed in your mailbox in an unmarked envelope. Somebody wants you there, but you don't know why. This is where your story begins...
Join us for an interactive Murder Mystery Dinner Party! You can pick between an interactive character who may end up being the murderer, or a more reserved character. Once you purchase your ticket, you will be sent the character list where you can choose your identity. It is up to you on how much you want to dress up and interact.
Spend the evening, mingling, meeting new people, solving the murder and enjoying a buffet style dinner.
Three days to choose from: October 16th (6pm-9pm), 24th (6pm-9pm), 30th (5pm-8pm)
Ticket Info
Tickets include a character in the game, dinner, and 2 drink tickets for $55
Non-alcohol tickets available for $50/person

Sign up for an all-inclusive GoUnite Membership (to enjoy all the sweet perks), or purchase individual event tickets.
We do all the planning for you! Simply mark your calendar with event days and show up.
Have kids? Bring them to Big Sky Imaginarium for an activity-packed play date where they enjoy fun crafts, games, and a home-cooked dinner.
We combine dinner at a great restaurant, creative and outdoor adventures, concerts, sporting events, game nights and seasonal activities for a foolproof good time. The possibilities are limitless.


Show Up. Have Fun! Repeat!
It Couldn't be any easier!