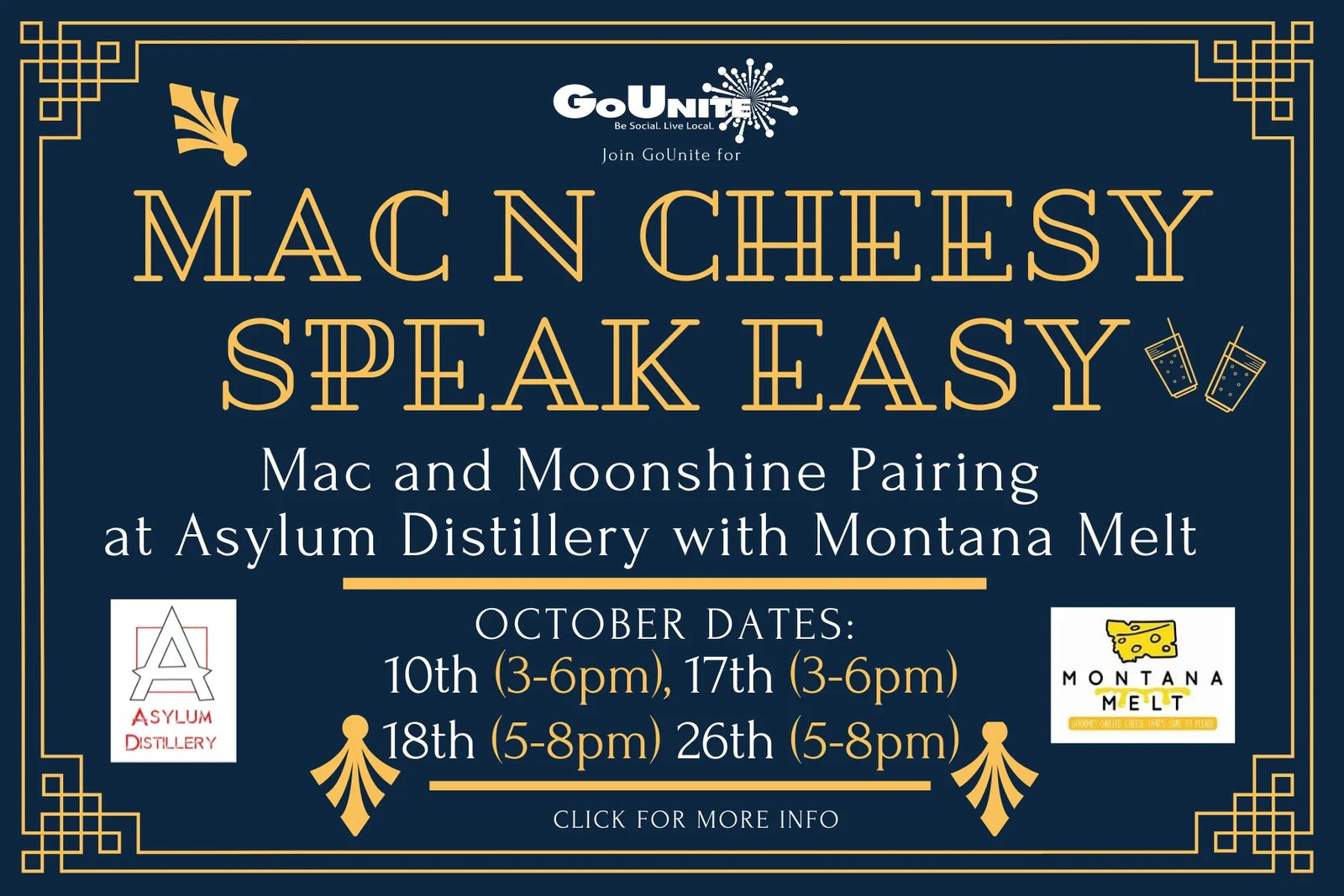 Mac & Cheesy Speak Easy
Register for this event! Choose your date.
Description
Things are going to get crazy! Join us at Asylum Distillery for a behind the scenes look, lesson, and locally made spirit pairing. This four course pairing with be accompanied by Montana Melts and their unique and flavorful Mac N Cheese. A creepy and cheesy way to enjoy your October.
• 4 days to choose from: • Sunday, October 10th (3pm-6pm) • Sunday, October 17th (3pm-6pm)) •Monday, October 18th (5pm-8pm) and Tuesday, October 26th (5-8) pm•
Ticket Info
Mixed spirit flight, and four courses of flavorful Mac & Cheeses $50/ticket
Non-alcohol tickets available for $45/person
.

Sign up for an all-inclusive GoUnite Membership (to enjoy all the sweet perks), or purchase individual event tickets.
We do all the planning for you! Simply mark your calendar with event days and show up.
Have kids? Bring them to Big Sky Imaginarium for an activity-packed play date where they enjoy fun crafts, games, and a home-cooked dinner.
We combine dinner at a great restaurant, creative and outdoor adventures, concerts, sporting events, game nights and seasonal activities for a foolproof good time. The possibilities are limitless.


Show Up. Have Fun! Repeat!
It Couldn't be any easier!