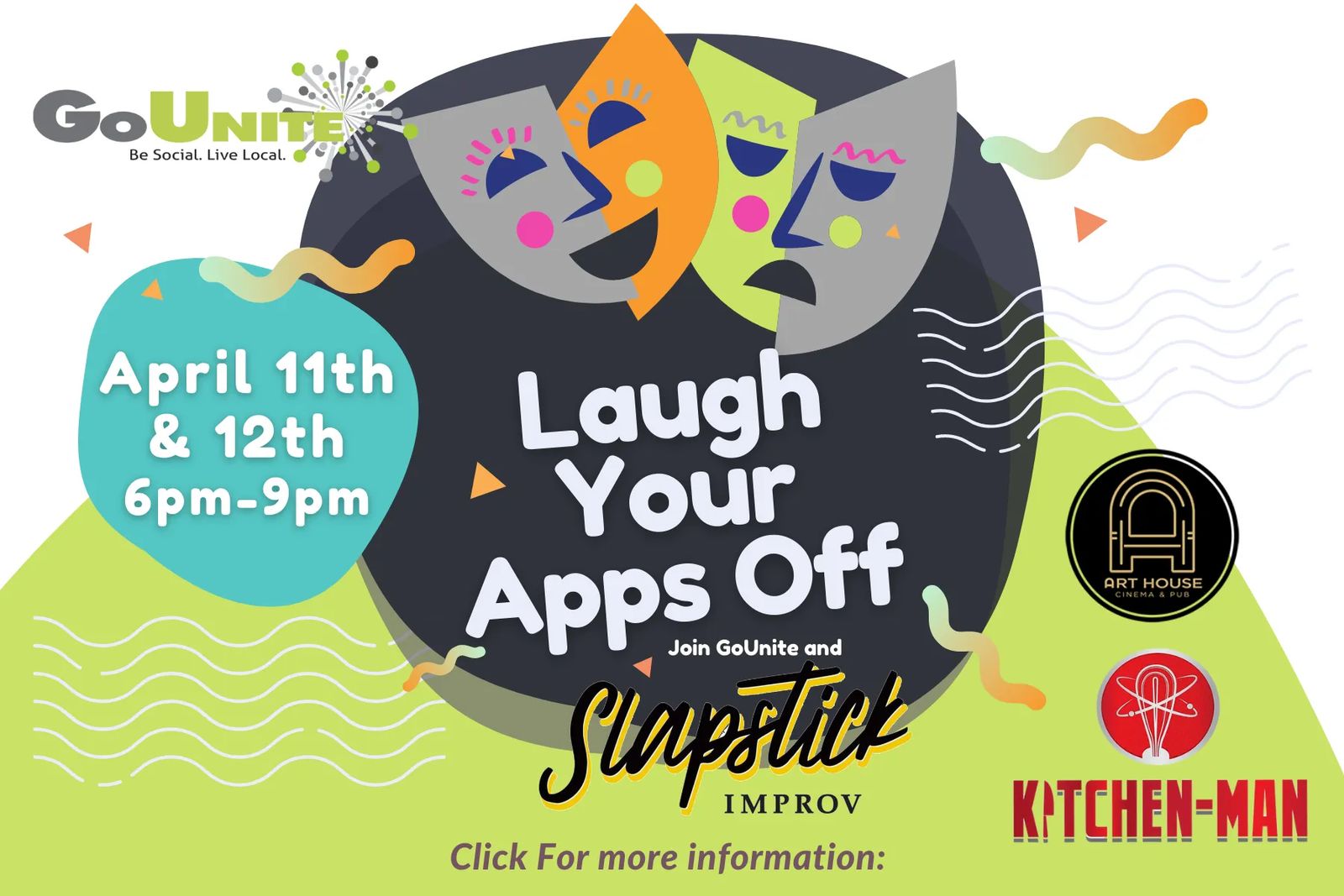 Laugh Your Apps Off
Register for this event! Choose your date.
*DATE CHANGE: April 12th rescheduled due to snow storm. Rescheduled to April 18th.
Description
Slapstick Comedy will spend the evening with GoUnite giving us an interactive improv show at Art House Cinema. An upscale twist on classic theatre appetizers will be served by The Kitchen-Man. We are sure to "Laugh our Apps off" in this fun and unique "Whose Line is it Anyway" inspired evening!
• 2 days to choose from: • Monday, April 11th (6pm-9pm • Tuesday, April 12th (6pm-9pm) • Monday, April 18th (6pm-9pm)
Ticket Info
Tickets Include: individual appetizer box, 2 drink tickets, private improv show..
Non-alcohol tickets available

Sign up for an all-inclusive GoUnite Membership (to enjoy all the sweet perks), or purchase individual event tickets.
We do all the planning for you! Simply mark your calendar with event days and show up.
Have kids? Bring them to Big Sky Imaginarium for an activity-packed play date where they enjoy fun crafts, games, and a home-cooked dinner.
We combine dinner at a great restaurant, creative and outdoor adventures, concerts, sporting events, game nights and seasonal activities for a foolproof good time. The possibilities are limitless.


Show Up. Have Fun! Repeat!
It Couldn't be any easier!