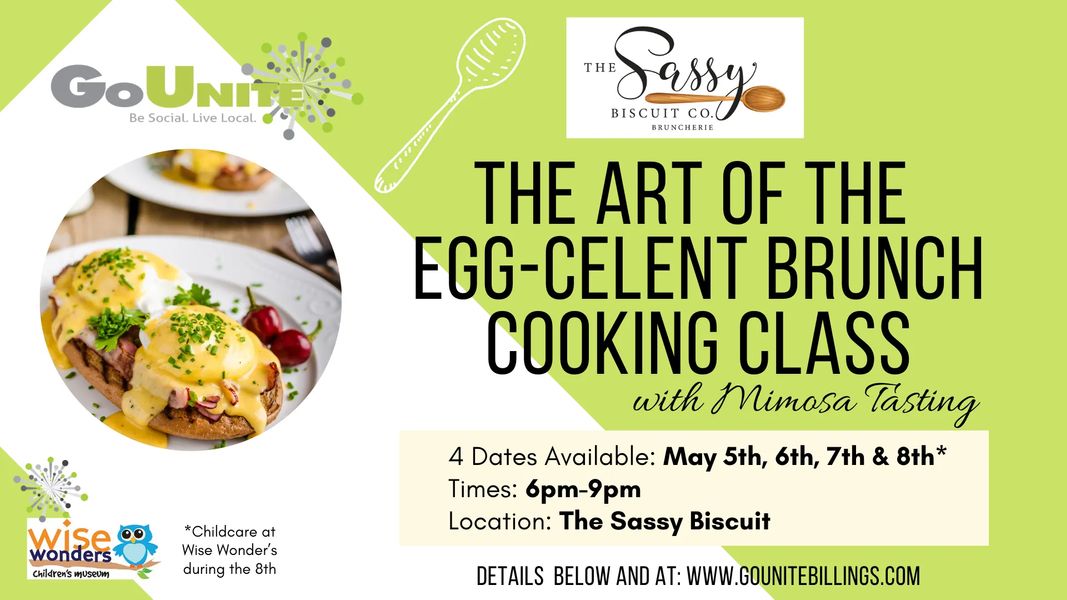 The Art of the Egg-celent Brunch Cooking Class & Mimosa Tasting
May 5th, 6th, 7th & 8th » the sassy biscuit
Come learn how to step up your brunch-making game! Join us at The Sassy Biscuit Co. for a cooking class and mimosa tasting! We will learn how to perfect eggs Benedict and other egg dishes! And, of course we'll be whipping up some specialty biscuits, since it wouldn't be a Sassy Biscuit event without it! With Mother's Day right around the corner, come learn some new skills to make the moms in your life the perfect Mother's Day brunch!
4 Nights to Choose from:
Tuesday, May 5th @ 6pm
Wednesday, May 6th @ 6pm
Thursday, May 7th @ 6pm
Friday, May 8th @ 6pm (*daycare available during this night)
Ticket includes: interactive cooking class, demonstrations by Chef Willie and his staff, eating the food we prepare and 3-flight mimosa tasting - $45/person
Non-alcohol tickets available for $39/person

Childcare
Have kids? Bring the kids to Wise Wonders Children's Museum! Kids cost includes a private night at Wise Wonders, dinner, water/juice, snacks and childcare during the event. *childcare available during May 8th night ONLY*
Kids Tickets: 1 kid = $25 • 2 kids = $23/kid • 3 kids = $20/kid • 4 kids = 17/kid • 5 kids = $16/kid • 6 kids = $15/kid

Register Now! Pick Your Date Below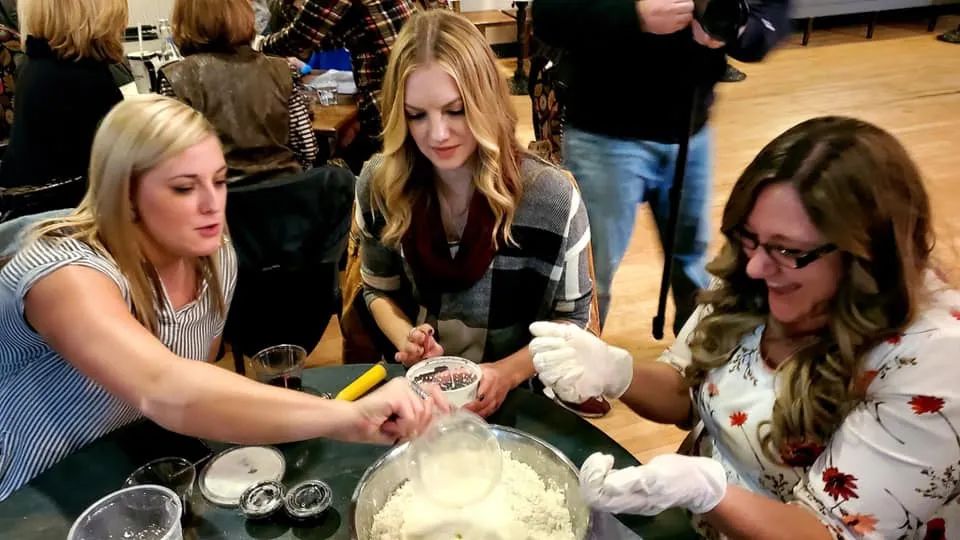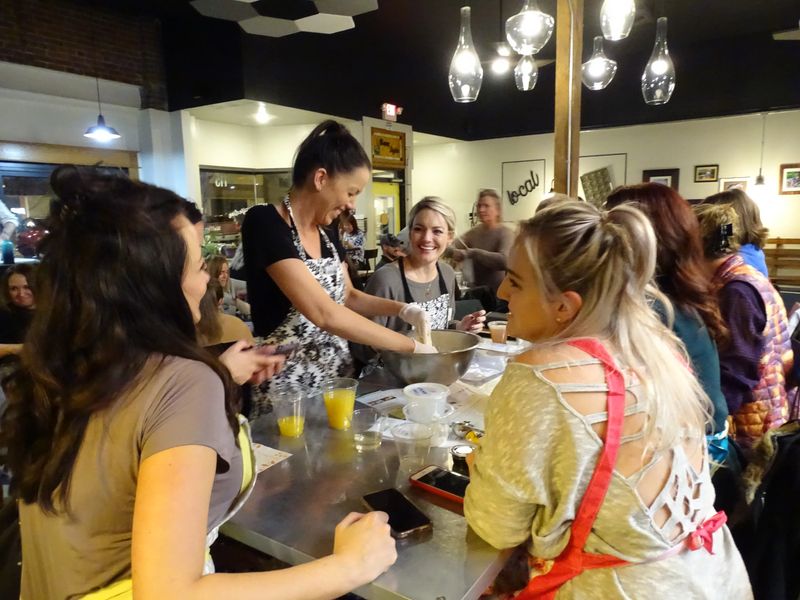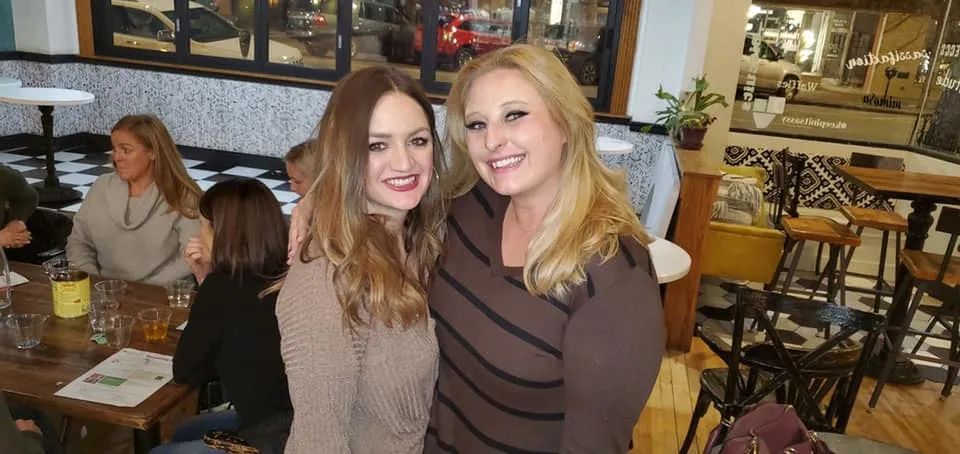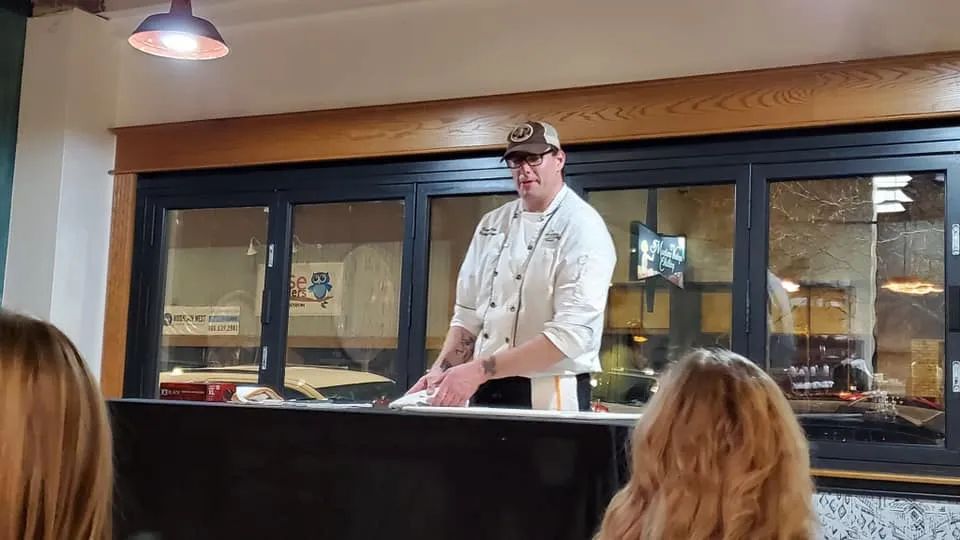 Sign up for an all-inclusive GoUnite Membership (to enjoy all the sweet perks), or purchase individual event tickets.
We do all the planning for you! Simply mark your calendar with event days and show up.
Have kids? Bring them to Wise Wonders for an activity-packed play date where they enjoy fun crafts, games, and a kid-friendly dinner.
We combine dinner at a great restaurant, creative and outdoor adventures, live music, game nights, wine & dinner pairings, beer dinners and seasonal activities for a foolproof good time. The possibilities are limitless.


Show Up. Have Fun! Repeat!
It Couldn't be any easier!