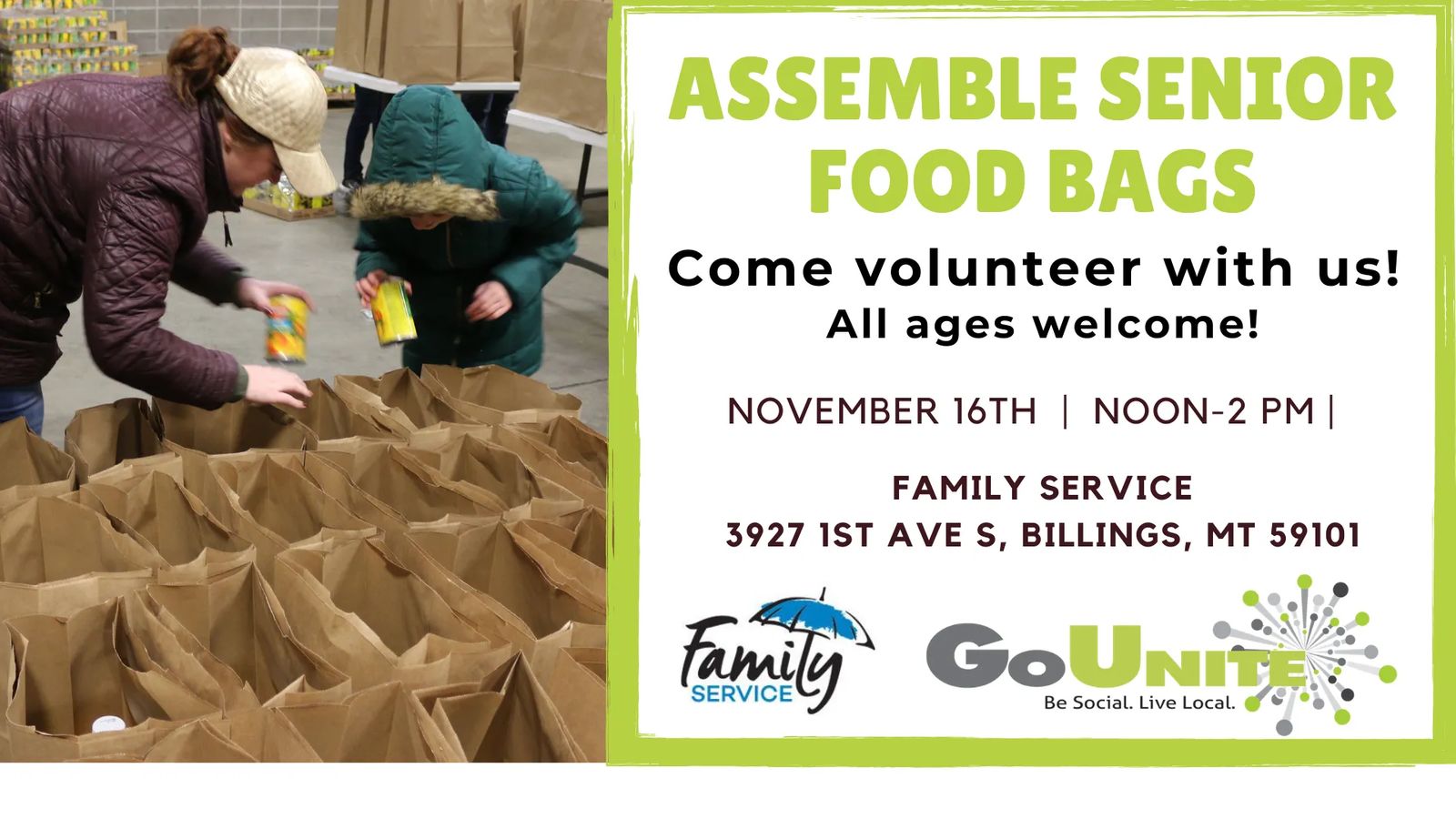 *Community Project* Assemble Senior Food Bags
November 16th » 12:00pm - 2:00pm » Family service
Come volunteer with us for GoUnite's November Community Project.
Family Service assembles Senior Commodity Food Bags every month that are delivered to seniors in our community who are in need of a little help. Come join us in filling and preparing these commodity bags. They are made up of items like peanut butter, spaghetti sauce, noddles, juice and many meal staples. Many of these seniors do not have transportation and these commodity bags are the only groceries they receive all month. Bring the kiddos too, they can help prepare bags or a table will be setup where they can color holiday cards for the seniors.
*ALL 70 VOLUNTEER SPOTS ARE FULL FOR THIS PROJECT* Please check out our December volunteer opportunity with The Salvation Army.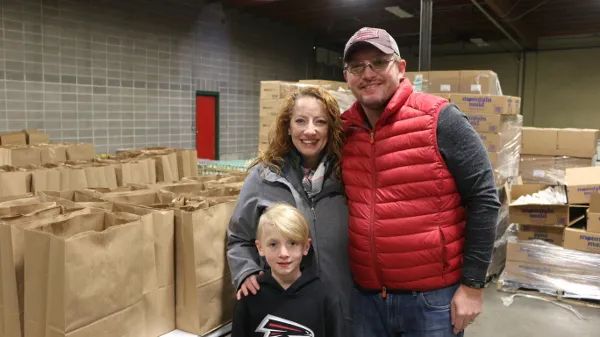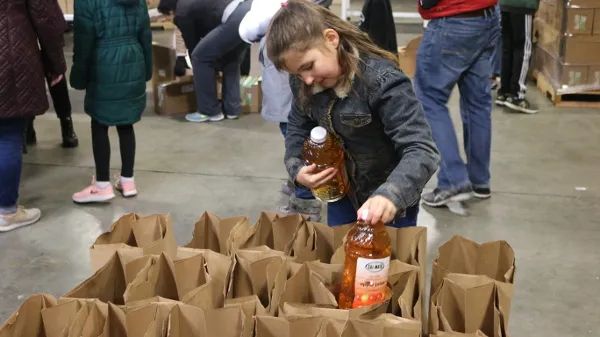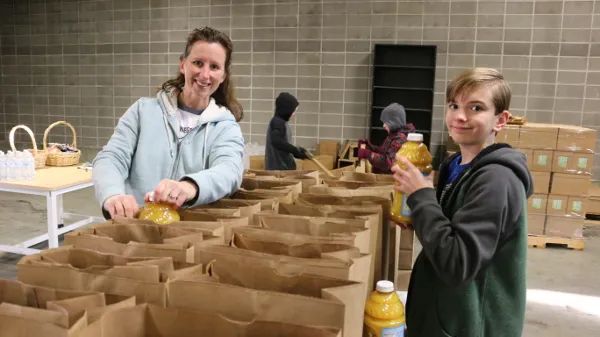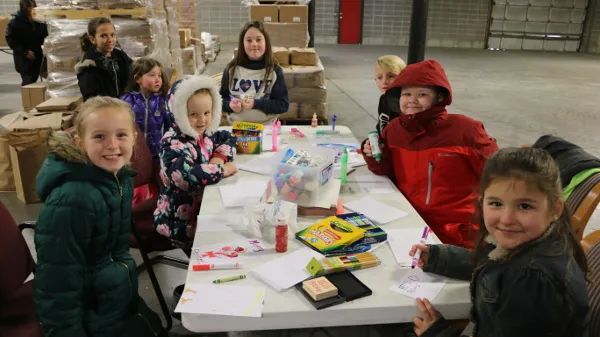 Sign up for an all-inclusive GoUnite Membership (to enjoy all the sweet perks), or purchase individual event tickets.
We do all the planning for you! Simply mark your calendar with event days and show up.
Have kids? Bring them to Big Sky Imaginarium for an activity-packed play date where they enjoy fun crafts, games, and a home-cooked dinner.
We combine dinner at a great restaurant, creative and outdoor adventures, concerts, sporting events, game nights and seasonal activities for a foolproof good time. The possibilities are limitless.


Show Up. Have Fun! Repeat!
It Couldn't be any easier!