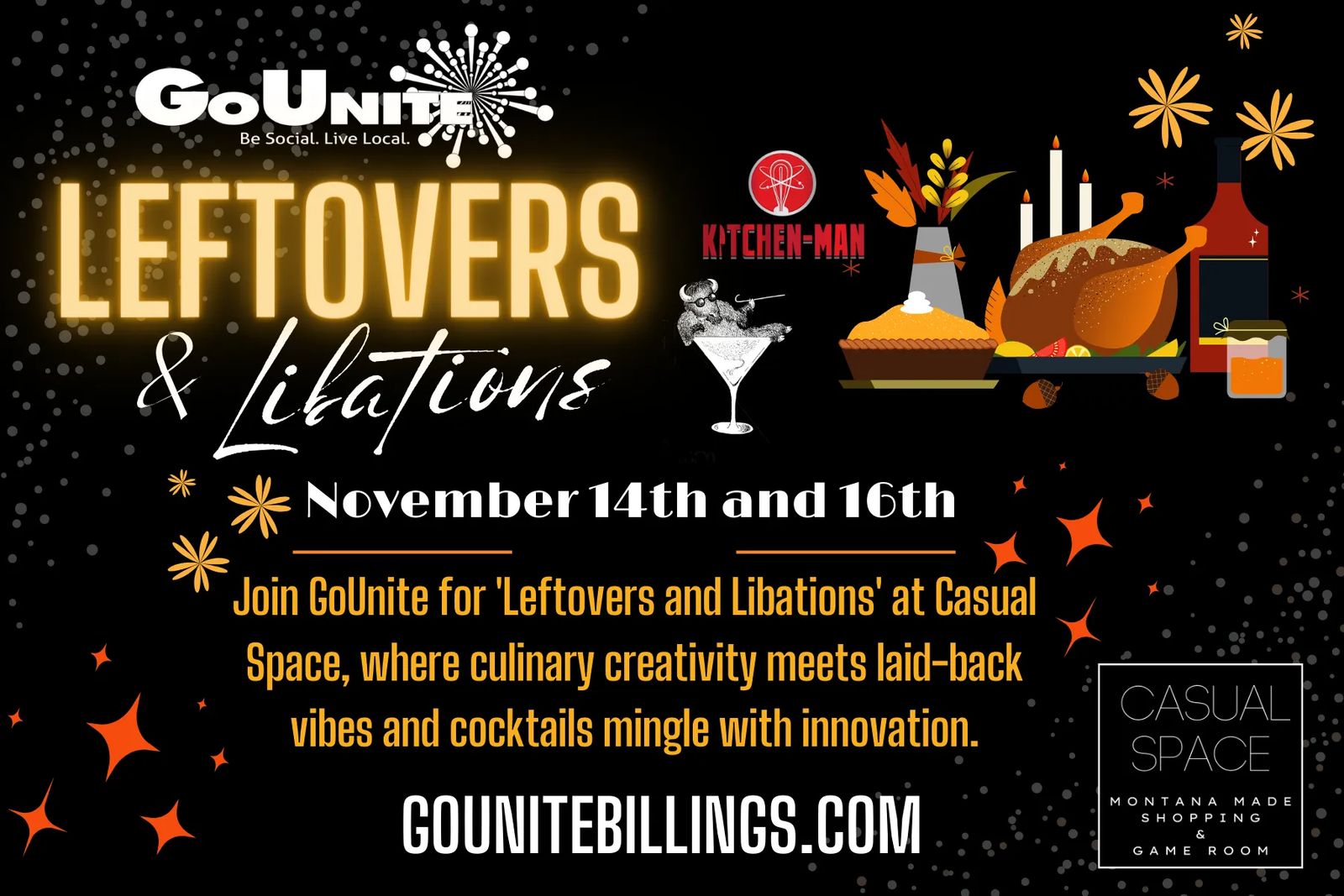 Register for this event! Choose your date.
Description
Join GoUnite for 'Leftovers and Libations' at Casual Space, where culinary creativity meets laid-back vibes and cocktails mingle with innovation. In this unique cooking class demonstration, we celebrate the art of transforming leftovers into gourmet delights. Discover the secrets of crafting mouthwatering dishes from everyday ingredients that often go overlooked. Our expert chef, Jeremy Evans, will guide you through inventive recipes, turning ordinary leftovers into extraordinary culinary creations.
But that's not all – our mixologist with Blind Bison will elevate your experience with expertly crafted cocktails that complement the flavors of our culinary creations. Sip on thoughtfully curated cocktails as you enjoy the art of mixology, blending flavors and spirits to perfection.
Whether you're a cooking enthusiast or a cocktail connoisseur, 'Leftovers and Libations' will be an evening of culinary adventure, where you'll not only indulge your taste buds but also gain valuable skills to impress your guests at home. So, come unwind, indulge your taste buds, and learn something new this month!
Ticket Info
Tickets Include: Cooking demonstration, recipe cards from Chef, 3 courses of "Leftovers", and two drink tickets.
Non-alcohol tickets available for $55/person

Sign up for an all-inclusive GoUnite Membership (to enjoy all the sweet perks), or purchase individual event tickets.
We do all the planning for you! Simply mark your calendar with event days and show up.
We combine dinner at a great restaurant, creative and outdoor adventures, concerts, sporting events, game nights and seasonal activities for a foolproof good time. The possibilities are limitless.
Show Up. Have Fun! Repeat!
It Couldn't be any easier!