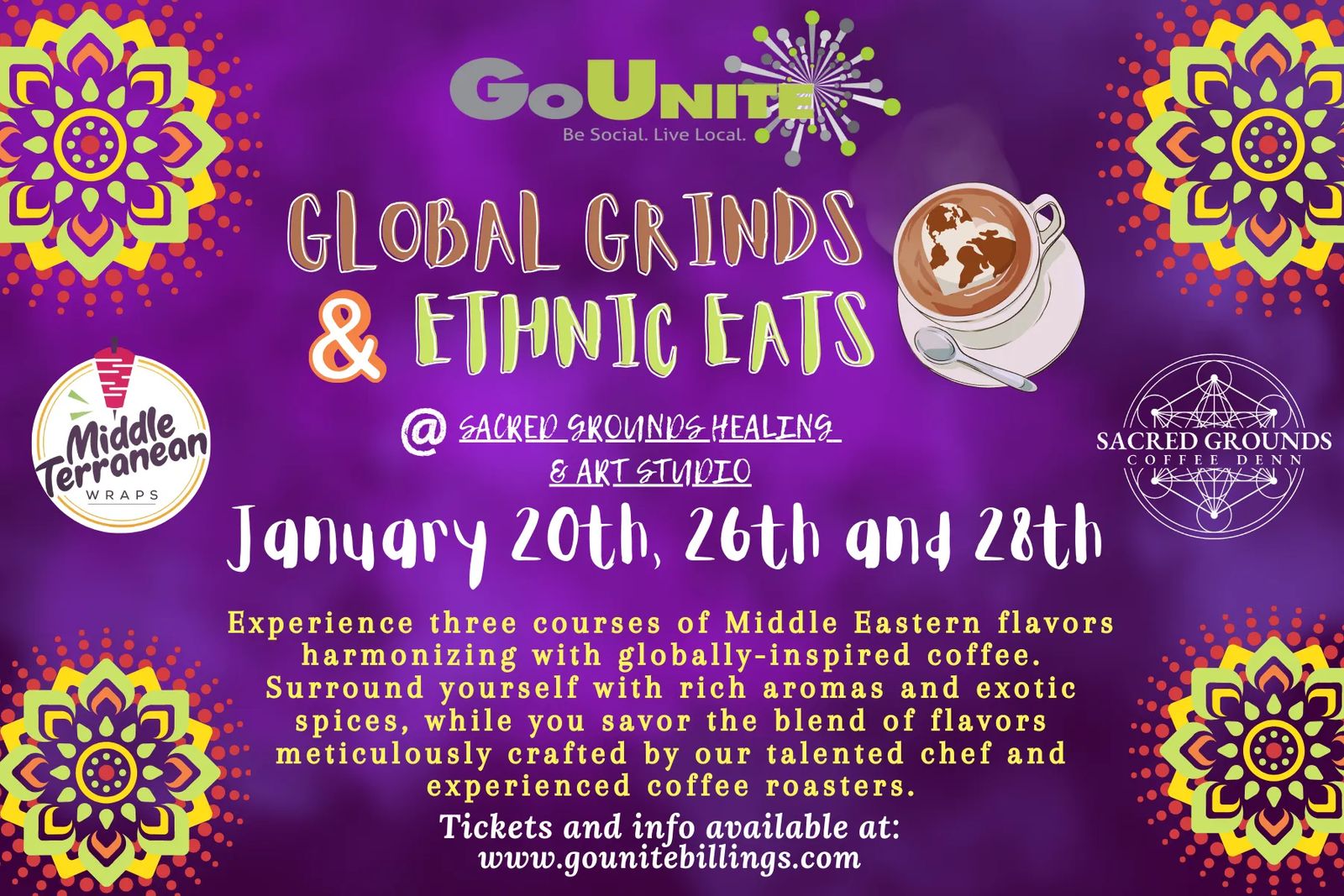 Register for this event! Choose your date.
Description
Indulge your senses in a delightful culinary journey at Sacred Grounds for, "Global Grinds and Ethnic Eats." Immerse yourself in a serene ambiance that creates a tranquil atmosphere for your culinary adventure.
Embark on a gastronomic exploration with a carefully curated three-course Middle Eastern cuisine and coffee pairing experience. Let the rich aromas of freshly brewed coffee and exotic spices transport you to distant lands, while you savor the harmonious blend of flavors meticulously crafted by our talented chef.
Each course is a celebration of the diverse and authentic tastes from the Middle East, perfectly complemented by Sacred Grounds finest coffees and teas.
Come and indulge in the essence of "Global Grinds and Ethnic Eats" – a culinary adventure that transcends borders and tantalizes the taste buds!
Ticket Info
Tickets include: three course pairing of appetizers, main, dessert, and various coffees and teas.

Sign up for an all-inclusive GoUnite Membership (to enjoy all the sweet perks), or purchase individual event tickets.
We do all the planning for you! Simply mark your calendar with event days and show up.
We combine dinner at a great restaurant, creative and outdoor adventures, concerts, sporting events, game nights and seasonal activities for a foolproof good time. The possibilities are limitless.
Show Up. Have Fun! Repeat!
It Couldn't be any easier!